Well, this is interesting.
The same day Donald Trump officially became the 45th president of the United States, many noticed that a page specific to LGBT rights had been wiped from the official White House website.
In fact, there are no longer any LGBT references remaining anywhere on the site.
A search for "LGBT" on whitehouse.gov now turns up this result. Seriously.
You cannot delete us or our history. And you will not write our future. pic.twitter.com/8H2ZOGcyV2

— Nellie Fitzpatrick (@hlfitz) January 20, 2017
The Obama administration created the LGBT rights page "to highlight major legislative achievements, historic court victories and important policy changes for gay and transgender people," reports TechCrunch. It was also a resource where members of the LGBT community considering self-harm or suicide could turn for information and support.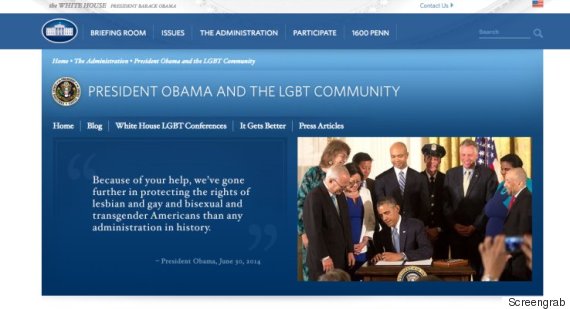 The White House LGBT rights page as it looked under the Obama administration. (Screengrab via TechCrunch)
Also gone from the site? Dedicated pages on climate change, civil rights and health care.
Only time will tell if the removed LGBT page and references will be updated with other material for the gay and transgender communities.
But, regardless, it's a tough pill to swallow, especially when this is how a U.S. president would address the LGBT community only two days ago:
Obama on LGBT rights: "I could not be prouder of the transformation that's taken place in our society." https://t.co/jCOCnB4NE5

— CNN (@CNN) January 18, 2017
Follow The Huffington Post Canada on Facebook, Twitter, and Instagram.