The Clooney twins have arrived!
George and Amal Clooney welcomed twins Ella and Alexander on Tuesday, a rep for the couple told the Associated Press. The couple released a statement about the birth of their children, telling People:
"This morning Amal and George welcomed Ella and Alexander Clooney into their lives. Ella, Alexander and Amal are all healthy, happy and doing fine. George is sedated and should recover in a few days."
News of Amal's pregnancy was first confirmed in February, but George ― as well as his famous friends ― has been open about his and Amal's journey to parenthood since then.
"She is doing really great," George told Extra of Amal in March. "She is amazing. I don't have anything to do. There is nothing I can do to help, but make tea and stuff."
"I know swaddling," he added. "I know what I'm in for."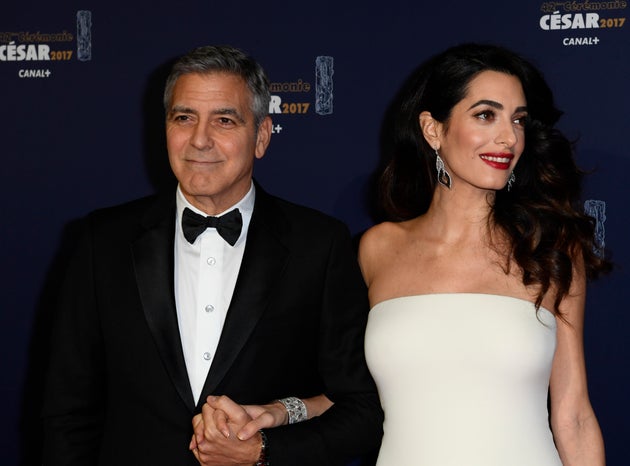 George's close pal Matt Damon joked to Ellen DeGeneres, "I don't know how anybody does twins. Those sleepless nights ... and then there's two of them? There's just no way. But we'll see what happens." He later told Us Weekly, "I've never had twins, so he's totally on his own! He'll be great!"
Julia Roberts, who has twins herself, also offered up some words of wisdom. "Nobody is there with you at 3 o'clock in the morning when you're just going, 'What do we do now? Where did they come from? And when are they going?!' You get through it and you figure it out," she told Ellen of her parenting advice for the actor, "everybody does, and it's a trial and error and a whole lot of tears."
George and Amal, who've been together since 2013, tied the knot in September 2014 in Venice, Italy. The twins are the first children for the pair.