Whitney Houston's husband Bobby Brown was one of the greatest enablers in her ultimately tragic demise, according to her longtime bodyguard David Roberts.
Roberts takes part in Nick Broomfield's documentary 'Whitney: Can I Be Me' showing at the Encounters Documentary Festival this week, and he tells Radio Times how Bobby's arrival in Whitney's tour entourage after their marriage in 1992 "became an additional burden".
He says:
"We brought this man out on tour and it became an additional burden. Every two days there was a crate of Heineken and a bottle of Crown Royal, and every third day we were ill. If that coincided with a show, too bad, the show didn't go on.
"This man could not come up to her level so she went down to his. We were a very slick, fast-moving efficient business environment in those days. Then it all changed."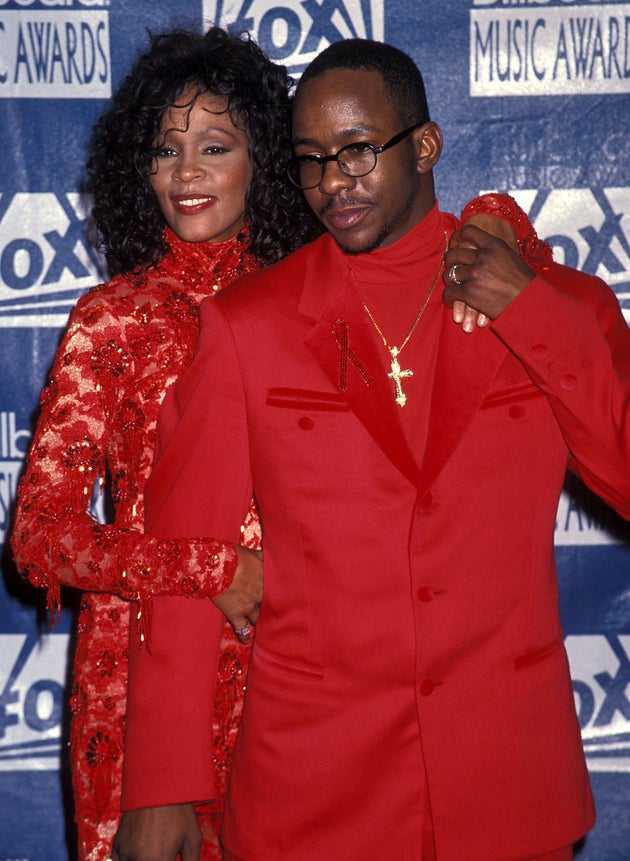 David Roberts was one of the few around the superstar to voice their concern for her health, particularly after she suffered an overdose during the filming of 'Waiting to Exhale' in 1995. He even sent a memo detailing the abuse he'd witnessed - he was swiftly sacked from his job after seven years.
Now he says "avarice and greed" were behind the decision to remove him, explaining:
"It's the industry, it's the business, this little voice box on this little woman was making too many people too much money.
"There were a lot of people from that date who were aware of the inevitable outcome of what would happen if they didn't take action and, as we know, they took no action. And the result was fatal."
'Whitney: Can I Be Me' is in cinemas from Friday 16 June. Read the full interview with David Roberts in the new issue of Radio Times, on sale now.