Although he finished in second place in the 97th Tour of Flanders, Slovakian cyclist Peter Sagan managed to overshadow Fabian Cancellara's victory at the podium ceremony. As one of the two women standing beside Cancellara atop the podium was planting a kiss on the winner's cheek, Sagan not-so-subtly pinched her backside and smirked to the camera.
Bryn Lennon of Getty Images snapped a photo of the moment.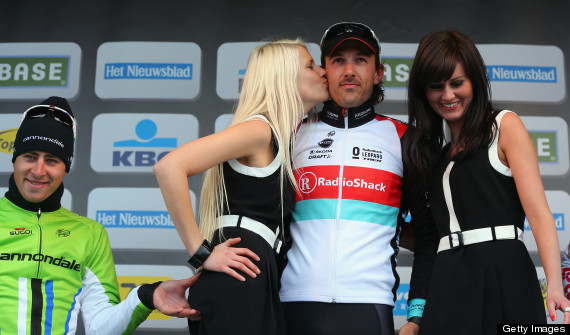 As the photo started to spread around social media, so did criticism of Sagan.
Others criticised the tradition of having "podium girls" present prizes at the end of cycling races.
"To say it's OK for winners to celebrate in these ridiculous clinches with these poorly paid, barely dressed and no doubt freezing cold women – I think it looks bad and pretty repressive," Cycling writer and broadcaster Ned Boulting said to The Independent.
Sagan later apologized on his Twitter page.
H/T to Deadspin