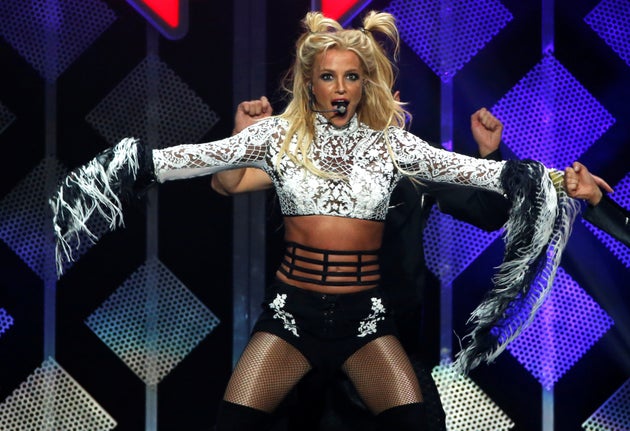 "New Year's Rockin' Eve" can be a tough gig. Lest we forget Mariah Carey, who rang in 2017 with a disastrous performance that was littered with technical mishaps. (Mimi is ending the year on a much stronger note.)
Spears won't be taking any risks. Unlike Carey, she won't be crooning to a crowd of revelers from a chilly Times Square. Instead, her performance will be broadcast from the AXIS at Planet Hollywood Resort & Casino in Las Vegas, where "Britney: Piece of Me" takes place.
Her departure from Sin City makes room for Lady Gaga, who is set to begin her own Vegas residency at the MGM Park Theater in December 2018.