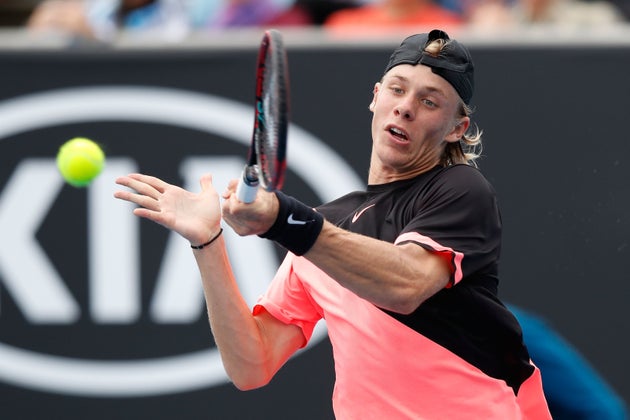 A bunch of bananas proved to be a greater challenge for tennis pro Denis Shapovalov than his opponent at the Australian Open on Monday.
As the 18-year-old Canadian was cruising to a straight-set, first-round victory over Greece's Stefanos Tsitsipas, he tried to peel several bananas courtside, failing each time.
It looked like a modern vaudeville act.