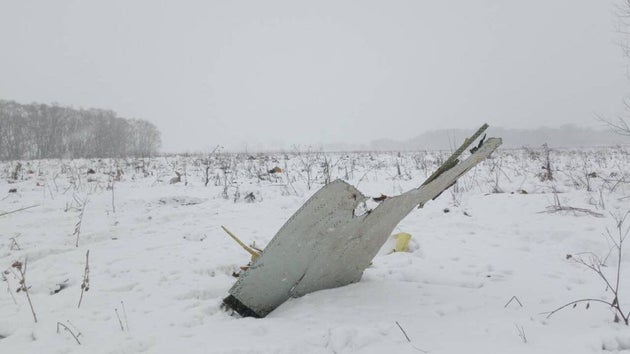 71 people have died after a Russian airliner crashed near Moscow on Sunday.
The plane, operated by Russia's Saratov Airlines, went missing from radars less than 10 minutes after taking off from Moscow's Domodedovo airport, Russian news agency TASS reported.
The airliner - which had 65 passengers and six crew members on board - was bound for the Russian city of Orsk in the Orenburg region that borders Kazakhstan.
Russia's transport minister announced this afternoon that there are no-one survived the crash, according to the Press Association.
TV images of the crash site showed wreckage of the plane, including at least one engine, lying in fields covered with thick snow.
Helicopters were at the scene as well as rescuers on snowmobiles. According to Reuters, an official of the Emergency Situations Ministry said two bodies had been found at the site.
President Vladimir Putin offered his condolences to those who had lost relatives and ordered a special investigative commission to be set up.
The city's mayor told the Rossiya 24 TV channel a team of psychologists was working at the airport to comfort people.