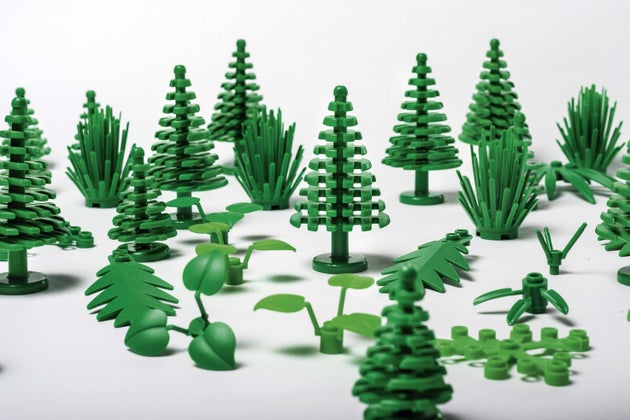 Production has begun on a Lego range that uses sustainable plastic.
Lego has announced the planned launch of a plant-based range, primarily made from ethanol produced from sugarcane, and sourced responsibly with the environment in mind.
Made from plant-based polyethylene plastic, the Lego pieces will be available, rather appropriately, in a number of botanical varieties including leaves, bushes and trees.
The new plastic is just as durable as the conventional pieces that Lego uses – and because it's bio-plastic, it can be recycled as many times as is needed. If there's one drawback, it is that it's still sadly not biodegradable.
This move is part of Lego's new commitment to using sustainable materials in core products and packaging, as well as to achieve zero waste in its operations by 2030.
It has also partnered with the environmental conservation charity the World Wildlife Fund (WWF), as part of efforts to reduce carbon dioxide emissions and promote global action on climate change.
"The Lego group's decision to pursue sustainably sourced bio-based plastics represents an incredible opportunity to reduce dependence on finite resources," Alix Grabowski, a senior programme officer at the WWF said.