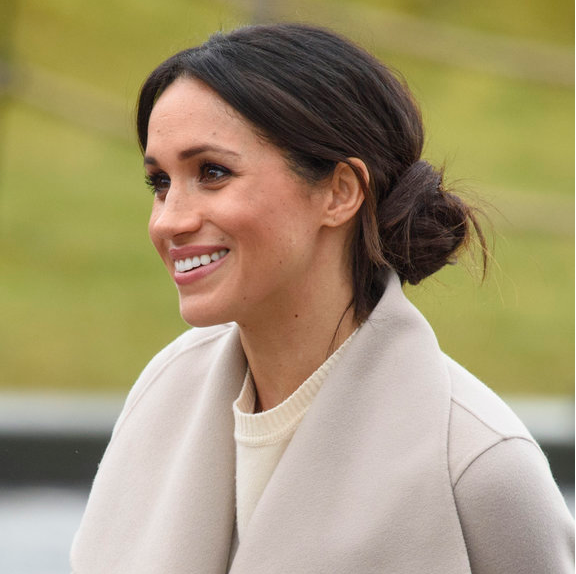 Meghan Markle will be walked down the aisle by Prince Charles, Kensington Palace has announced.
A statement released on Friday stated that the 36-year-old had asked Prince Harry's father to accompany her on her big day.
"Ms Meghan Markle has asked His Royal Highness The Prince of Wales to accompany her down the aisle of the Quire of St George's Chapel on her Wedding Day.
"The Prince of Wales is pleased to be able to welcome Ms Markle to the Royal Family in this way."
The decision to give Charles the high-profile role follows news that Meghan's father Thomas Markle - who had been asked to walk his daughter down the aisle at St George's Chapel - would no longer be attending the Windsor Castle wedding.
Announced in a statement from Meghan, Thomas' absence is thought to be due ill-health.
"Sadly my father will not be attending our wedding," the former Suits actress said on Thursday via Kensington Palace. "I have always cared for my father and hope he can be given the space he needs to focus on his health."
US media reported that 73-year-old Markle underwent heart surgery on Wednesday, following a heart attack last week.
Meghan's father initially dropped out of the wedding after it emerged that he had posed for staged paparazzi photos, telling celebrity news website TMZ that he did not want to "embarrass the royal family or his daughter".
He later told the same website that he did in fact want to attend the nuptials, but that he had been back in hospital after experiencing chest pains.
There had been speculation that Meghan's mother Doria Ragland, who arrived in the UK yesterday ahead of the wedding on Saturday, could have walked Meghan down the aisle in a break with royal tradition.
She will be travelling with her daughter to the chapel from their hotel in Windsor on the morning of the wedding.
Meanwhile, Buckingham Palace also confirmed that Harry's 96-year-old grandfather, the Duke of Edinburgh, would be attending the nuptials after undergoing hip surgery last month.