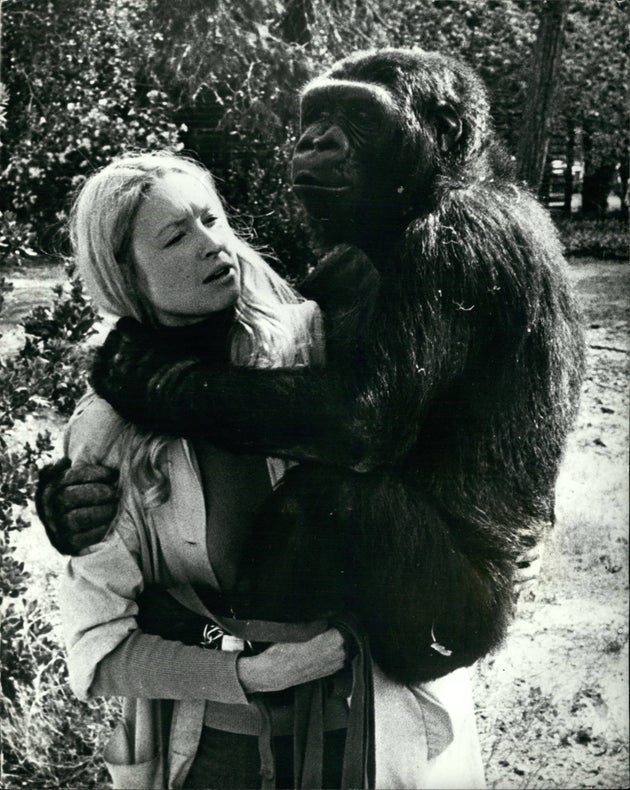 A gorilla who shot to fame for her extraordinary mastery of sign language has died.
Koko, who featured on the cover of National Geographic twice, passed away in her sleep at the age of 46, the Gorilla Foundation announced on Wednesday.
"Koko touched the lives of millions as an ambassador for all gorillas and an icon for interspecies communication and empathy. She was beloved and will be deeply missed," the foundation said.
"Her impact has been profound and what she has taught us about the emotional capacity of gorillas and their cognitive abilities will continue to shape the world."
The western lowland gorilla was born in the San Francisco Zoo in 1971 and began learning sign language with Dr Penny Patterson just one year later.
Koko was said to know more than 1,000 signs, using a modified version of American Sign Language to communicate with humans, and could understand 2,000 spoken English words.