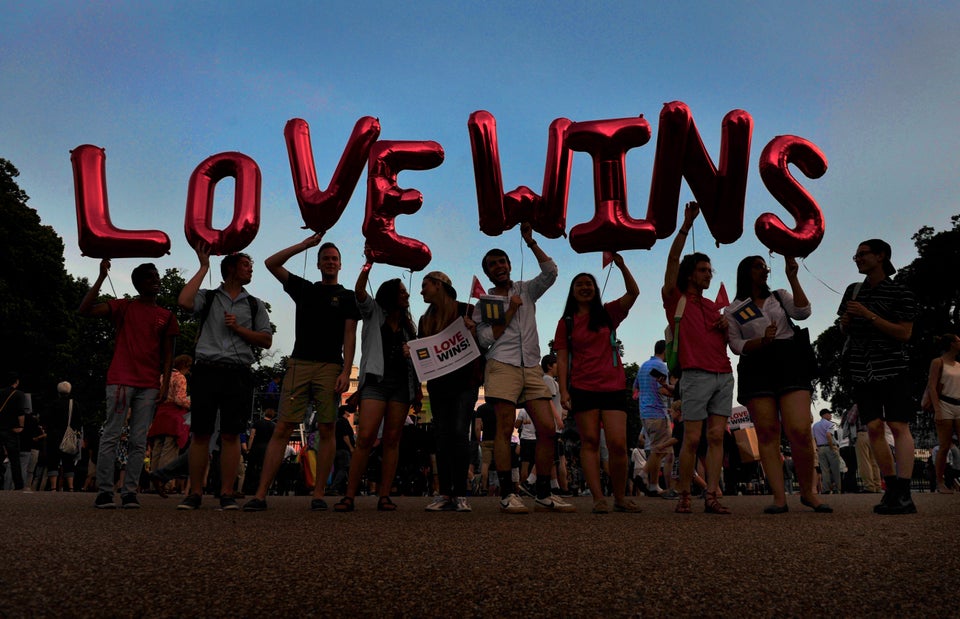 On this day in 2015, the Supreme Court in the U.S. ruled that the country's constitution required all states to recognise same-sex marriages.
The landmark 5-4 decision spurred jubilation and heartfelt reactions across the country. From exuberant rejoicing in front of the Supreme Court building to the White House lit in rainbow colours, happy couples proudly showing their marriage licences in Texas and festivities in California, memorable scenes unfolded.
Here are some of the jubilant images from that day.
Rick Loomis via Getty Images

MLADEN ANTONOV via Getty Images

David McNew via Getty Images

MLADEN ANTONOV via Getty Images

Tom Williams via Getty Images

Robert Daemmrich Photography Inc via Getty Images

Robert Daemmrich Photography Inc via Getty Images

Robert Daemmrich Photography Inc via Getty Images

The Washington Post via Getty Images

Alex Wong via Getty Images

Chicago Tribune via Getty Images

Justin Sullivan via Getty Images

MLADEN ANTONOV via Getty Images

David McNew via Getty Images

TIMOTHY A. CLARY via Getty Images

Rick Loomis via Getty Images

Orlando Sentinel via Getty Images

Bloomberg via Getty Images

Bloomberg via Getty Images

Bloomberg via Getty Images

Marcus Yam via Getty Images

Boston Globe via Getty Images

Michele Sandberg via Getty Images

Andy Cross via Getty Images

Jim Bourg / Reuters

Jim Bourg / Reuters

MLADEN ANTONOV via Getty Images

Robert Daemmrich Photography Inc via Getty Images

Brendan McDermid / Reuters
SUBSCRIBE AND FOLLOW
Get top stories and blog posts emailed to me each day. Newsletters may offer personalized content or advertisements. Learn more