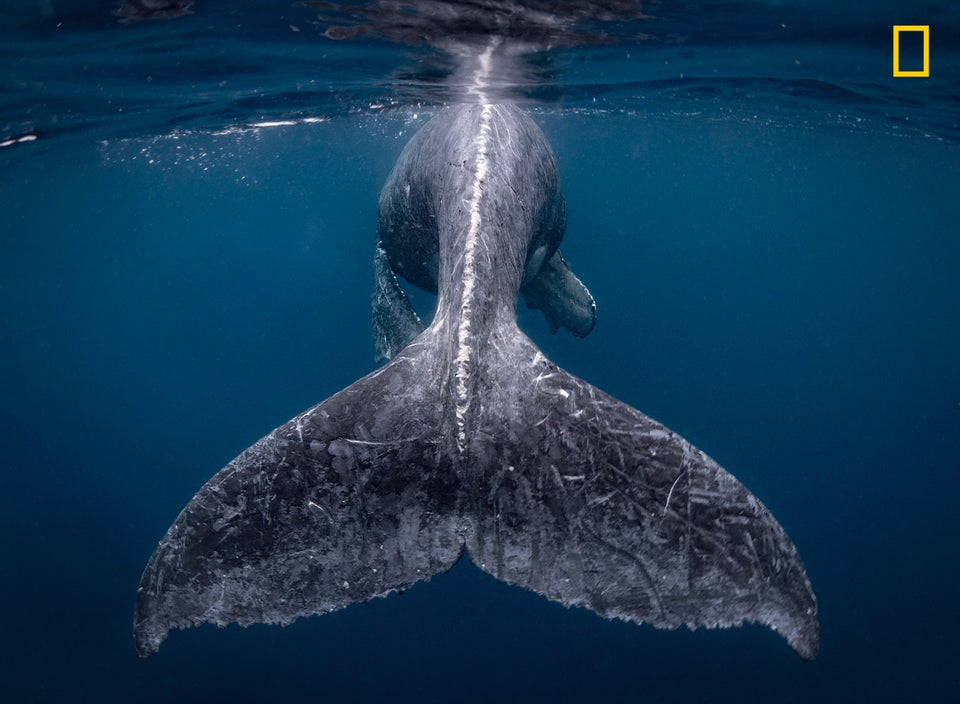 A beautiful image of a baby humpback whale taken by photographer Reiko Takahashi has claimed the top prize in the National Geographic Travel Photographer of the Year competition for 2018.
The image, titled "Mermaid," was captured off the coast of Japan's Kumejima Island. A panel of judges picked it from among more than 13,000 entries in three categories, which include nature, cities and people.
"It was a special scene for me, to be able to take a photo of the calf, completely relaxed in gentle waters," Takahashi told National Geographic. "I really cannot believe it. It was my dream to win. I am honoured and it will be the driving force for my future shooting."
Takahashi will receive $10,000 [~R137,000] for her winning photo.
SUBSCRIBE AND FOLLOW
Get top stories and blog posts emailed to me each day. Newsletters may offer personalized content or advertisements. Learn more
See the rest of the winners below, as well as all of the other entries at the contest website.
Alessandra Meniconzi/National Geographic Travel Photographer of the Year Contest

TATI ITAT/National Geographic Travel Photographer of the Year Contest

MD Tanveer Hassah Rohan/National Geographic Travel Photographer of the Year Contest

Reiko Takahashi/National Geographic Travel Photographer of the Year Contest

hao j./National Geographic Travel Photographer of the Year Contest

Marco Grassi/National Geographic Travel Photographer of the Year Contest

Hiro Kurashina/National Geographic Travel Photographer of the Year Contest

Enrico Pescantini/National Geographic Travel Photographer of the Year Contest

Gaanesh Prasad/National Geographic Travel Photographer of the Year Contest

Gary Cummins/National Geographic Travel Photographer of the Year Contest