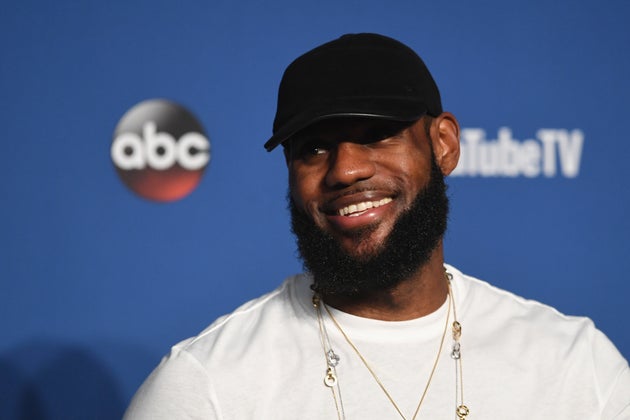 U.S. basketball legend LeBron James is now a Laker.
The NBA superstar is signing a free-agent contract with the Los Angeles Lakers, his agency, Klutch Sports, announced on Sunday. James agreed to a four-year contract with the team worth $154-million (~R2.1-billion), Klutch said.
This will bring his second stint with his hometown Cleveland Cavaliers to an end and tip the NBA's power balance even further toward its Western Conference.
James, whose Cavaliers were swept by the Golden State Warriors in the 2018 NBA Finals, opted out of his contract in June, three weeks after the season ended.
James led the Cavaliers to their first NBA title in franchise history in 2016, when the team rallied from a 3-1 deficit to defeat the Warriors 4-3 in seven games. The Cavaliers made the finals four consecutive times after James returned before the 2014-15 season.
The Akron, Ohio, native was drafted by the Cavaliers in 2003 and led the franchise to its first NBA Finals appearance ever in 2007. He left Cleveland for the Miami Heat in 2010 to team up with Dwyane Wade and Chris Bosh ― the duo won two NBA championships during their four seasons together, before James elected to return to Cleveland.
James' move to the Western Conference will end his dominance of the Eastern Conference — whether with Miami or Cleveland, James' teams have represented the East in the NBA Finals for eight consecutive seasons.
The Lakers have 16 total NBA championships, more than every franchise except the Boston Celtics. If James is able to lead the Lakers to their first title since 2010, he would become just the third player in NBA history to win championships with three separate franchises.