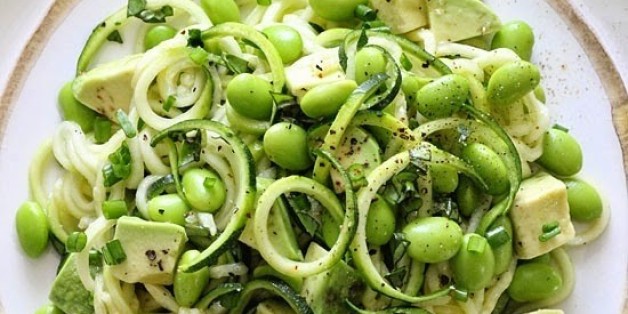 Skinny Taste
Edamame is most popularly known as a lightly steamed and perfectly salted appetizer at Japanese restaurants. These high-protein soybeans, teased from their pod, are not only fun to eat but they're also addictively sweet -- so much so that most people don't ever try them any other way. This is a mistake.
Today, we urge you to put down the pod and experiment with cooking these plump green legumes. Just like with any of your other favorite beans, edamame is versatile in the kitchen and can be used in a multitude of recipes. We've found edamame hummus, salads and so much more.
Want to read more from HuffPost Taste? Follow us on Twitter, Facebook, Pinterest and Tumblr.