Google Maps now provides people in Great Britain with real-time information about the best and quickest ways to get places -- regardless of whether commuters choose to travel by train, tube, bus, boat, dragon or Loch Ness Monster.
Take the journey from Snowdon, the highest mountain in Wales, to the Welsh mountain range, Brecon Beacons. According to Google, it would either take you about 3 and a half hours to drive. Or 32 minutes by dragon. Just hop onto one of the mythical creatures at Snowdonia Dragon Station, and enjoy the ride.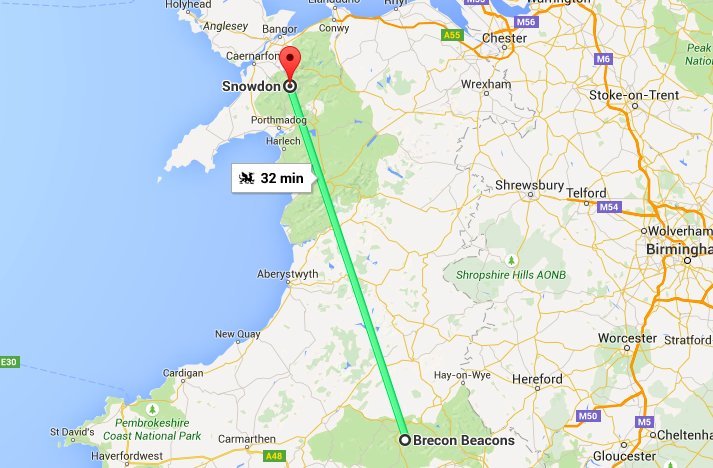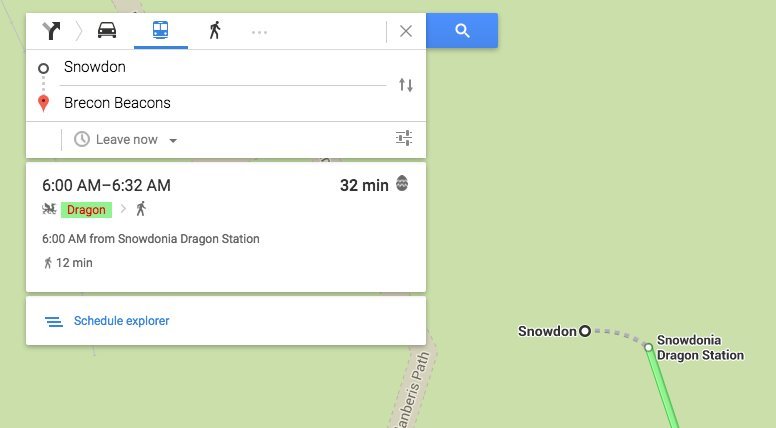 Another noteworthy route is the journey between Fort Augustus and Urquhart Castle in the Scottish Highlands. You can either take a bus, which will take you around 33 minutes, or the Loch Ness Monster -- a 22 minute ride.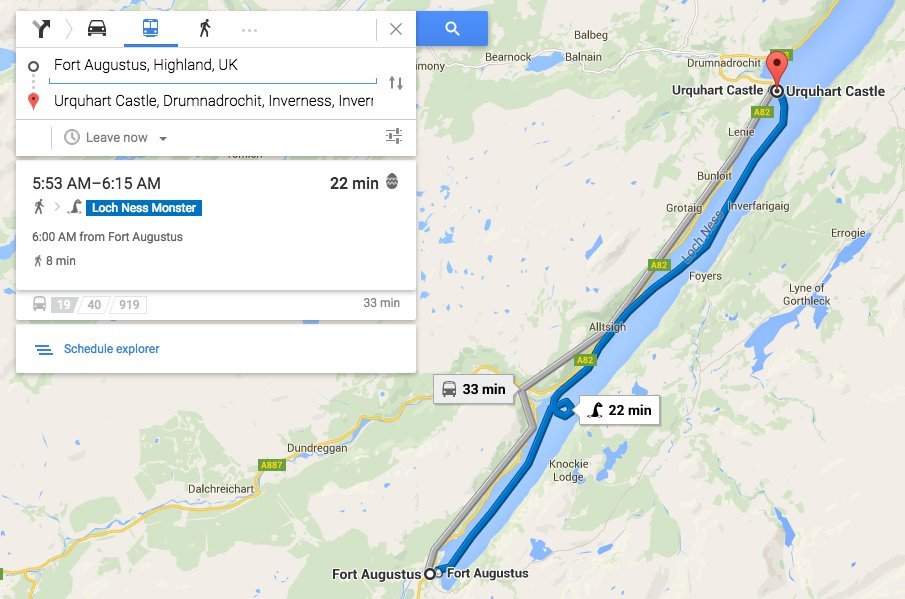 Google Maps has been known to hide cheeky easter eggs in its app. Previously, it's told travelers to swim across the Atlantic Ocean or jet-ski across the Pacific.
As Buzzfeed notes, Google Maps' new easter eggs include traveling by "royal carriage" from Buckingham Palace to Windsor Castle, and by "punt" in Oxford and Cambridge. A punt is a flat-bottomed boat that's commonly used for leisurely rides in both cities.
Google Maps has had real-time public transportation information for bigger British cities like London for a while now, but according to Google, that information is now available across Britain.
"You can now check the best time and route for millions of departures for trains, tubes, trams, buses and ferries every day. In total, 17,000 different routes across the UK are featured," the company wrote in a blog post.
We're thinking even Daenerys Targaryen will be pleased with the update.