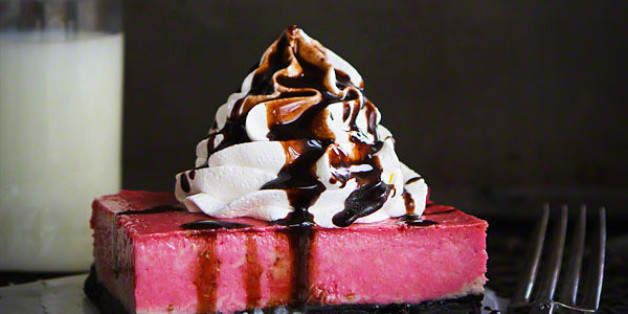 i am baker
Neapolitan ice cream, the beautifully layered dessert that evokes memories of childhood, takes its name from the Neapolitan immigrants who brought their frozen desserts to America during the 19th century. Throughout the decades, the term has come to refer not just to ice cream, but anything that's flavored with chocolate, vanilla and strawberry -- and sometimes raspberries, too.
Today, you can find this popular flavor and color combination in cakes, cupcakes and cookies. They are just as good as the ice cream that inspired them, and make for even more beautiful sights. They're also the perfect choice for those of you who can never decide on just one dessert -- the mix of flavors is like getting three desserts in one. Simply glorious.
Want to read more from HuffPost Taste? Follow us on Twitter, Facebook, Pinterest and Tumblr.